Alcohol and drug rehab is typically broken down into three different stages, with abstinence based recovery as the long term aim.
The three stages at rehabilitation clinics include: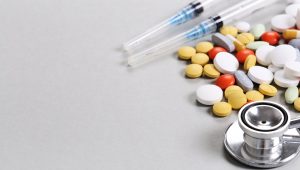 Detoxing is the process of the body breaking down the remaining alcohol and drugs in the system, under controlled prescription medicine which relieves withdrawal and cravings. Detox usually begins quickly, sometimes hours after the admission and doctor's assessment. Depending on the severity of the use of alcohol and drugs, the detox usually lasts between five and ten days.
Therapy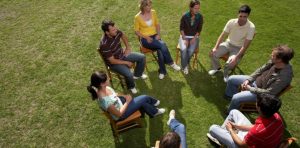 As soon as you feel able to, therapeutic groups are encouraged, where you will participate with other recovering alcoholics and addicts in the clinic. Groups include the 12 step recovery approach and/or CBT work. (Cognitive Behavioural Therapy).
Therapy for alcohol and drug addiction include cognitive behavioural therapy, 12 step recovery work and one to one key worker sessions. These sessions will form the basis of your psychological addiction recovery and also your motivator for change.
Learning the tools necessary to move forwards will heighten your chances of a successful and long term recovery. The goal in therapy is to address emotional and environmental triggers of the addictive patterns and self esteem beliefs to shift the overall mindset into abstinence based recovery.
By taking part in a fully residential environment, we remove the triggers that normally initiate addictive patterns whilst being surrounded by others on the same journey, all aiming for the same goal. Working with addiction specialist therapists and one to one therapists helps you to resolve the reason the addiction is in your life. Once we begin to understand the 'why' of the addictive pattern, we can identify triggers and their influence and regain control of life. Sessions will usually continue throughout your stay, until discharge from the clinic.
Aftercare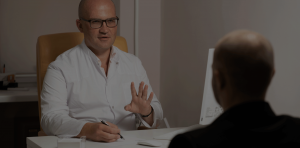 Aftercare planning will be individualised for all the support that you will need when reintegrating into life after discharge. For some, this will be connecting with a personal sponsor, aftercare meetings and mutual aid support. For others there is usually one to one CBT or counselling. Please take note here that the process in which you take should be led by your needs at this point.
UK Detox are able to advise you of a plan of action suited to your needs and requirements. You can be admitted to a rehab facility very quickly after enquiring. At UK Detox our aim is to get you into a rehab suited to you as soon as possible. Typically, the doctor will carry out an assessment upon arrival and prescribe the relevant detox for your usage and circumstances.
Change your story. Change your life.
Check out or latest Blogs:
ADDICTION AND 7 SIGNS OF SELF-DENIAL
WORRIED ABOUT ALCOHOL USE DURING THE PANDEMIC?
10 REASONS WHY PEOPLE CONTINUE TO USE DRUGS
IMPACTS OF SOCIAL ISOLATION AND STRESS ON PROBLEM DRINKING
HOW MUCH DOES IT COST TO GO TO REHAB?